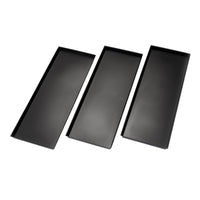 Droppings Trays
Clean your coop more easily with removable droppings trays
69,00 €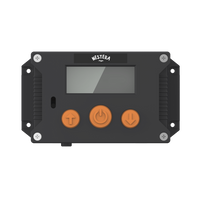 Nestera Automatic Door Opener
Automatic door opener/closer to keep your chickens safe
179,00 €
Preorder : Estimated shipping date : 2024-01-05
The Wagon
Add to cart
Sold out
Preorder
-
frequently asked questions
Made from recycled plastic
Ideal year-round temperature
Red mite resistant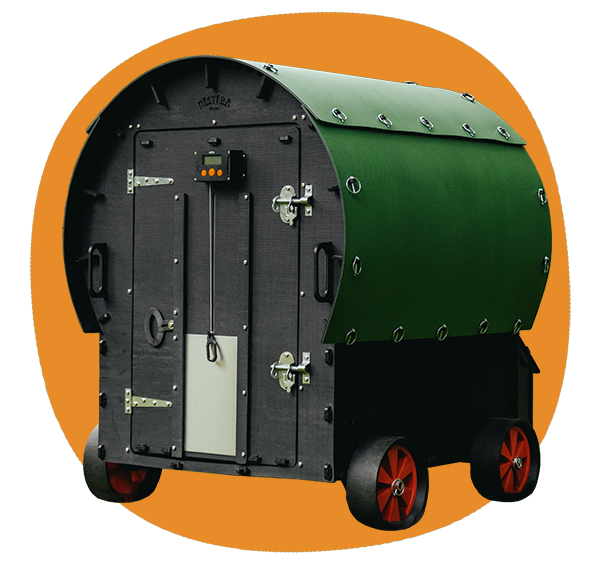 Easy to clean, quick drying
25-year warranty
Clean with water
Quick-drying plastic can be rinsed down any time. No more waiting for wooden panels to dry
A large double-bolted door provides easy access for chicken keepers while keeping out unwanted visitors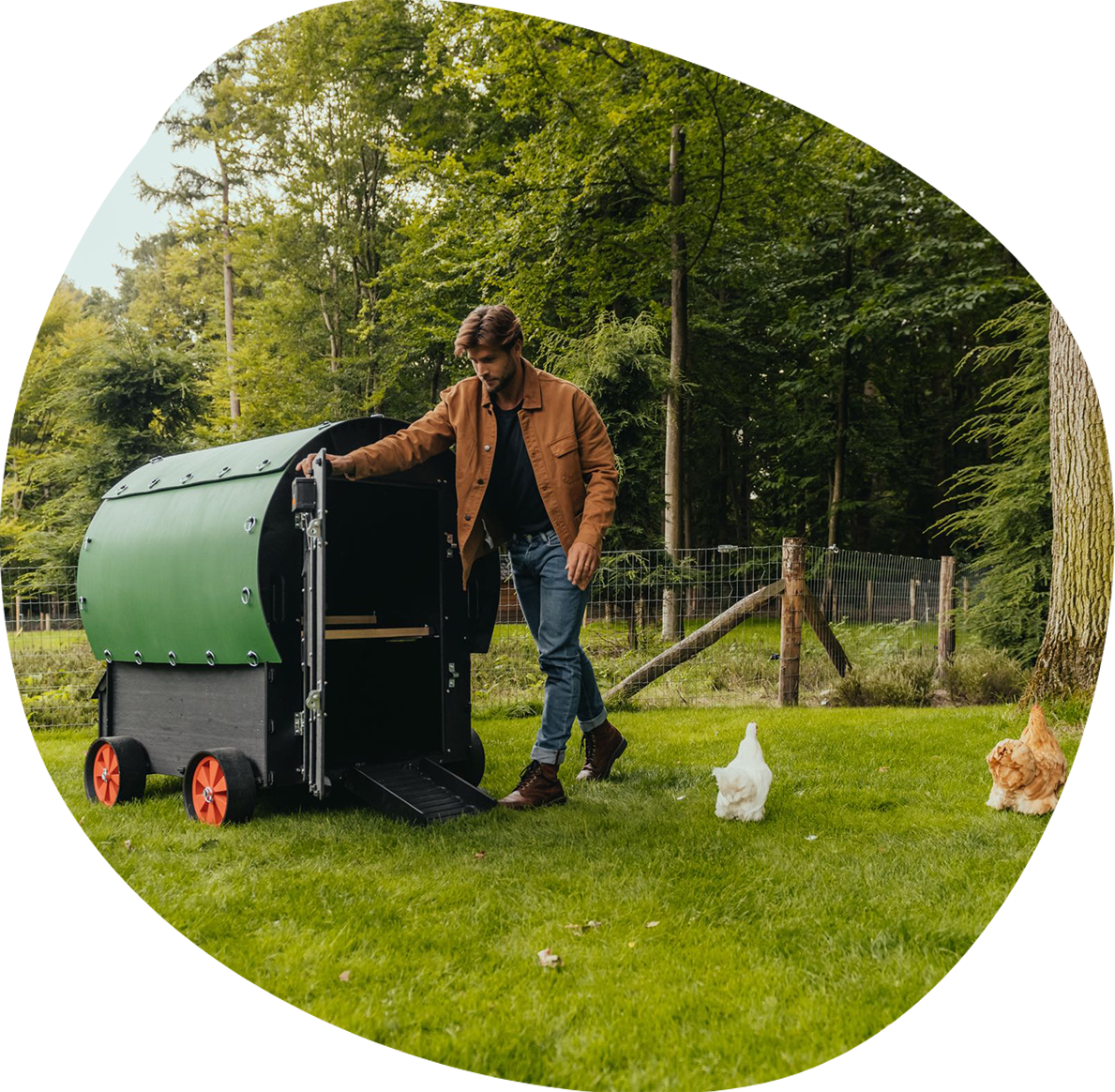 features
Maintenance-free
We believe having pets should be fun, so we want to make everything thing as easy as possible for you and your birds — that's why our eggspertly designed coops are maintenance-free.
Includes three easily removable perches
Two adjustable vents, plus ventilation ridges at the front and back allow a constant airflow
Removable droppings trays make cleaning quick and easy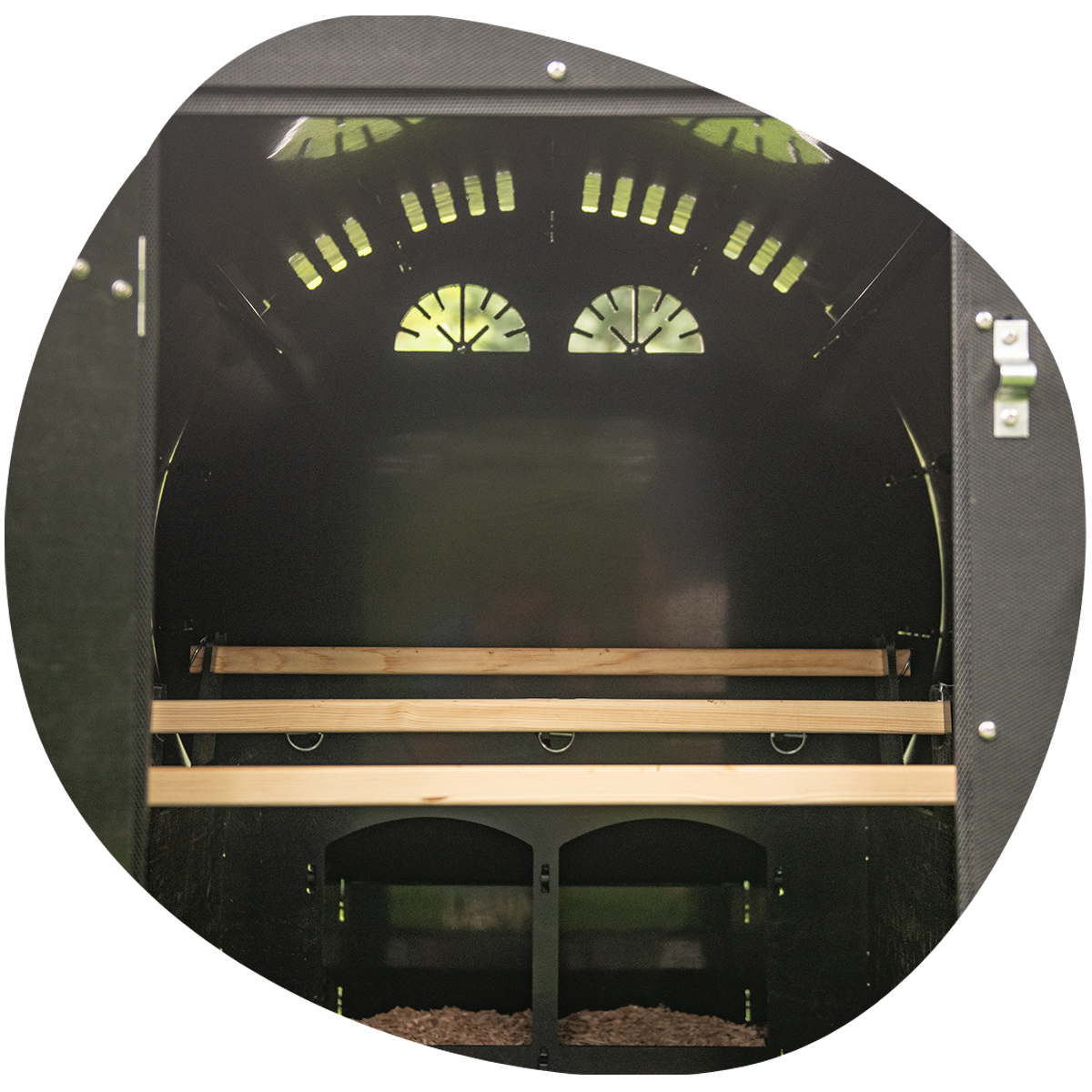 features
clean, hygienic & red mite resistant
Our coops have been created by experienced engineers and breeders to optimise hygiene, accessibility and comfort for their inhabitants.
Two individual nesting boxes let your hens lay their eggs in peace
A rubber weatherproof seal keeps the nesting boxes 100% protected from the elements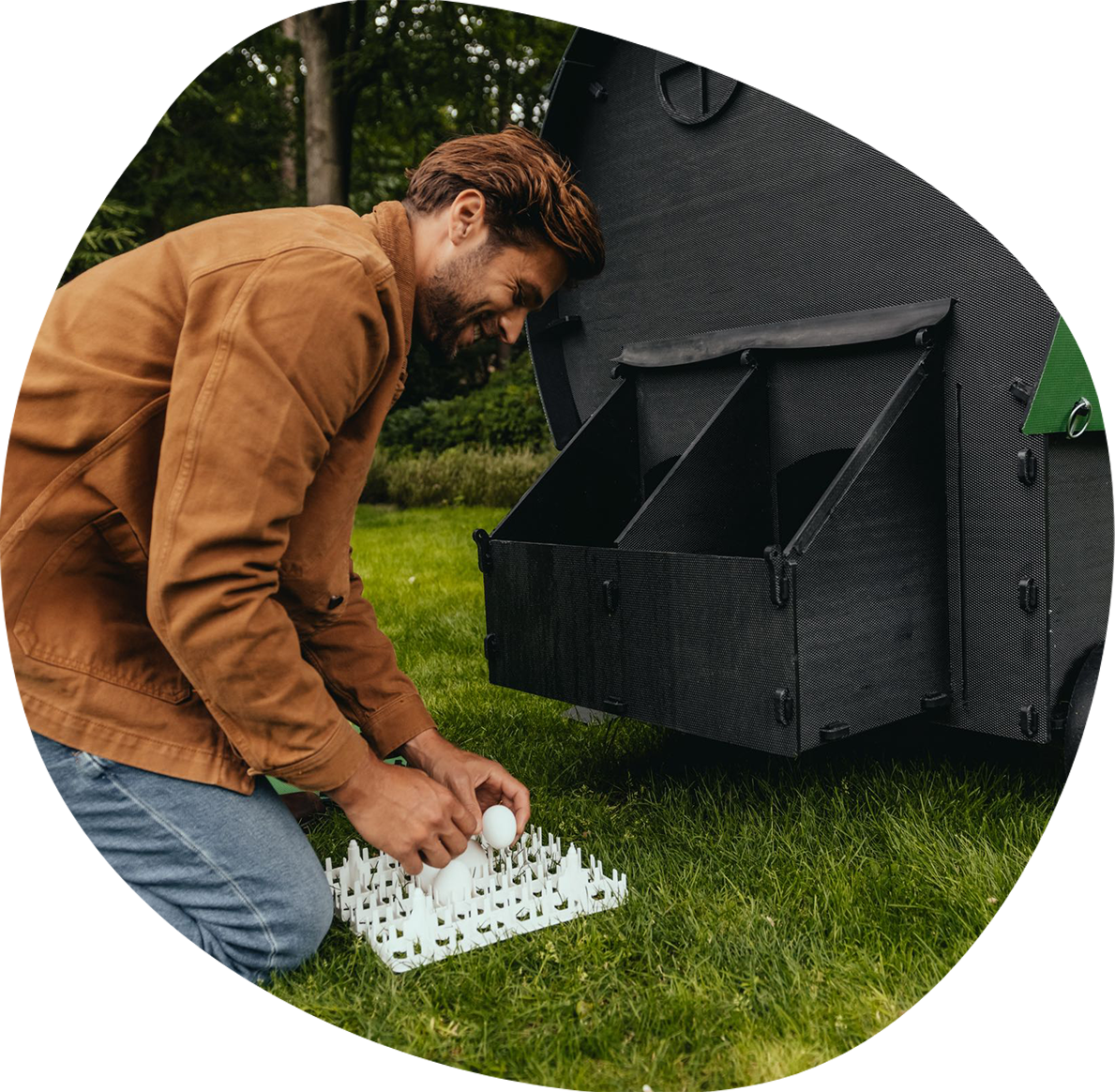 features
for happier, healthier hens
Animal welfare is our no.1 priority. We know that keeping pets can be challenging - from coop maintenance and cleaning, to feeding and mite prevention - that's why our products are consciously created for the wellbeing of your pets.
Two easy-grip handles make moving the Wagon quick and easy
The hard-wearing recycled plastic is UV-resistant and will not degrade over time
Each wheel includes a chock for stability on uneven ground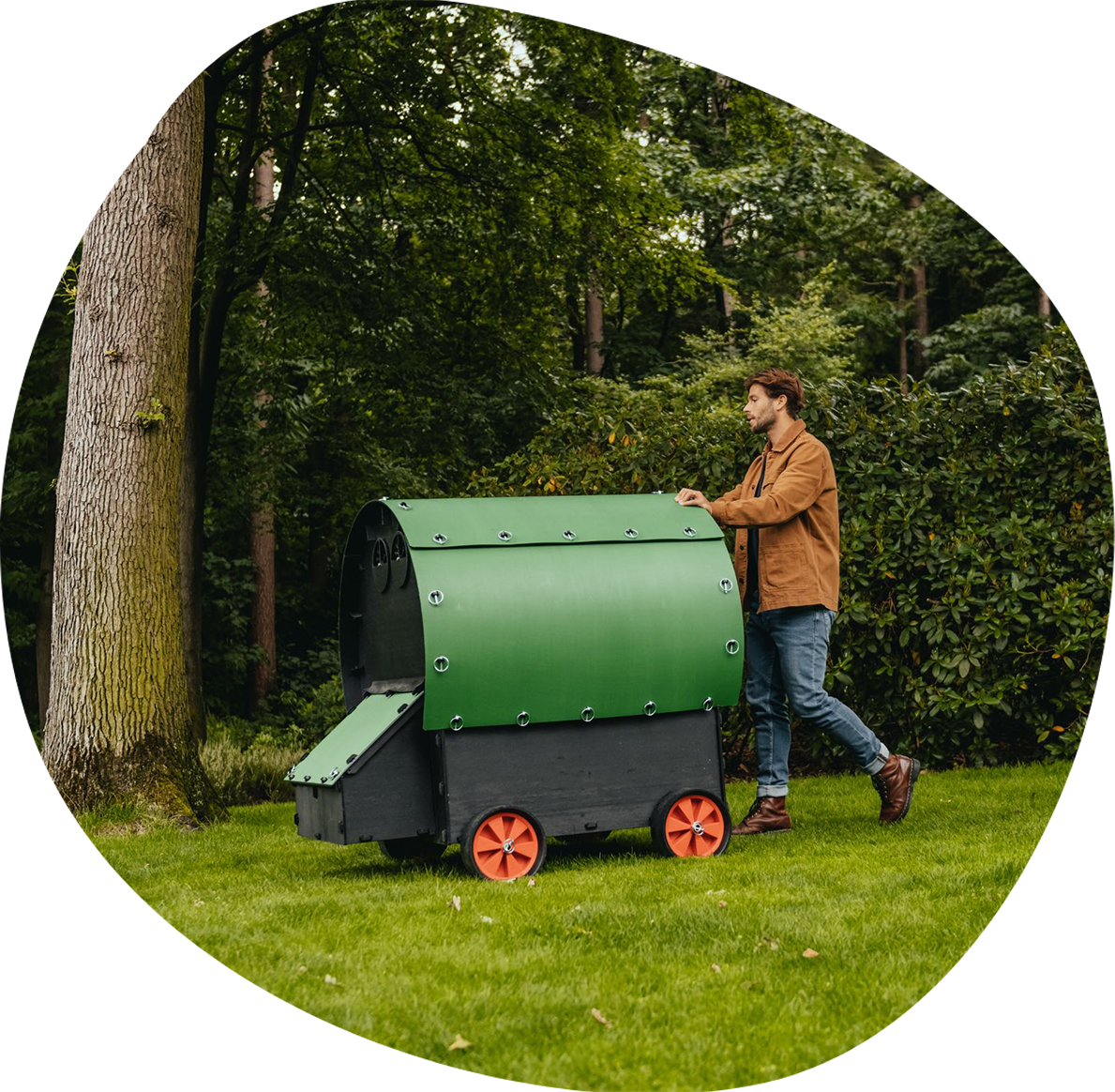 features
Durabilty & Simplicity
Despite its heavy-duty appearance, the Wagon can be moved effortlessly on its durable. extra-wide wheels. Four individual wheel chocks hold the Wagon in place on uneven ground.